Israel's cabinet held a marathon session today as signs point to a prisoner swap with the Gaza Strip's Hamas government drawing near. Such talks have been ongoing for months, but sudden momentum suggests it may finally happen.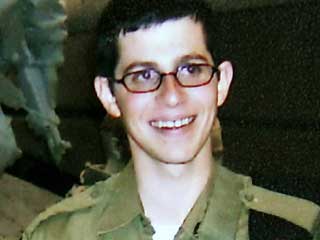 Gilad Shalit
Not that either side is willing to indicate just how close the deal is. Despite an optimistic flurry of talks, Israel has declined to officially comment. Hamas indicated its willingness to compromise and indicated that the next few hours may be decisive.
The current deal on the table would see Gilad Shalit. the Israeli soldier captured over three years ago in a cross-border raid, exchanged for numerous Palestinian prisoners captured over the past several years. Mediators have suggested as many as 1,000 Palestinians could be freed in the exchange.
But while this might serve as a relief for many people on both sides, particularly Shalit's long-suffering parents, who appear every few weeks in the Israeli media to press for the government to do something, it has sparked some small protests against the idea.
Leading the charge against the call was Prime Minister Netanyahu's brother-in-law Hadai Ben Artzi, who along with a pair of far right MPs are fighting tooth and nail against a prisoner swap, insisting that it would be better to just wait until Israel's next invasion of the Gaza Strip and free him then.
Lost in this call is any mention of Israel's repeated military incursions into the Gaza Strip over the past several years, including January's full scale invasion, failing to secure Shalit's release. There was likewise no mention of the possibility of Israel not invading Gaza again, but this is par for the course for Israel's right wing, which seems to assume a virtually endless series of future wars against every neighbor the nation has.
Last 5 posts by Jason Ditz