As had been widely expected since the announcement of Grant Ayatollah Montazeri's death yesterday, his funeral has become a flash point for the opposition, complete with requisite clashes and speeches from opposition politicians.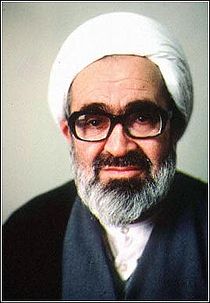 Hundreds of thousands were reported at the holy city of Qom, wearing the green clothing that has become a centerpiece of the would-be color coded revolution, as Mir-Hossein Mousavi and Mehdi Karoubi made themselves very visible.
The mourners were said to be chanting anti-government slogans, while others had them chanting pro-Mousavi slogans. Either way they clashed with police and generally made the funeral about the disputed June elections.
In fact the only mention of the 87-year-old Ayatollah's death at all were claims among the protesters that Montazeri's dying wish was to see the current government toppled.
Last 5 posts by Jason Ditz