The sudden eruption of tensions between Iran and Iraq over the oil wells along the Eastern Maysan Province have brought new attention to the region, and are something that Admiral Michael Mullen warns Iraq's Sunni minority are concerned about with the ostensible US pullout date drawing nearer.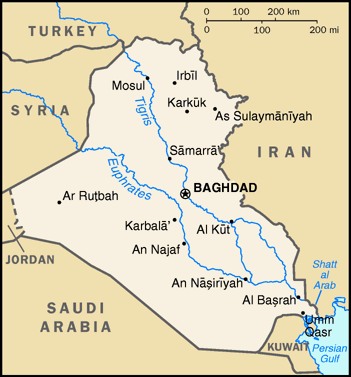 Iran's Friday "invasion" was certainly an unexpected development, though the border demarcation in the area is far from clear and the Iranian government maintains the well was on their side of the border and the troops were deployed to destroy a barricade erected by the Iraqi government.
But whether it portends a trend of more robust demands from the Iranian government is unclear. The government installed after the 2003 US invasion of Iraq is by all accounts already the friendliest government possible from Iran's perspective, and it is unlikely they want to threaten this relationship.
It does seem to come at an opportune time for the US, which is looking to make the case for more sanctions against Iran. The argument of Iranian "interference" in Iraq has not gone over nearly so well amid their simultaneous claims of a great victory in Iraq, and the ability to claim that Iran poses a threat, assuming the US ever actually withdraws from region.
Last 5 posts by Jason Ditz