Pakistan currently has around 200,000 soldiers fighting non-stop wars and has lost more than 2,000 security forces in the past eight months alone. Right now it is launching a massive offensive in South Waziristan while wrapping up a Swat Valley offensive which has lasted most of the year.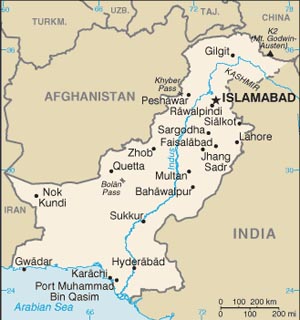 But somehow the wars the nation is fighting, largely at the behest of the US, are never enough, and tonight Admiral Michael Mullen is in Pakistan again, trying to secure a "commitment" to fight even more wars.
No matter how many wars the Obama Administration manages to coax the nearly bankrupt Pakistani government into fighting, officials are forever condemning Pakistani hesitance and picking out new targets to attack.
The Swat Valley peace treaty was condemned by US officials for weeks until it finally collapsed. Constant US harping for a solid year led to the attack on South Waziristan. Having gotten their way, officials are now looking at North Waziristan and Balochistan as the next wars Pakistan absolutely has to fight to prove its loyalty.
It is no secret that Pakistan's populace is increasingly disillusioned with its American allies, particularly as those wars in their tribal areas net a growing number of suicide bombings against major cities. It seems recently the Pakistani government is growing irked as well.
Last 5 posts by Jason Ditz