With the first of the latest Afghan escalation forces set to arrive later this week, Admiral Michael Mullen expressed "deep concern" about what he called the "growing level of collusion" between the Taliban and assorted Pakistani 'extremist' factions.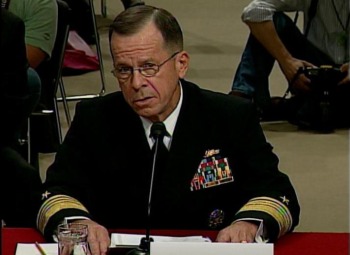 Mullen provided no specific details about which extremist factions he was referring today or exactly what collusion was happening, but the US has had a long-standing habit of treating the Afghan Taliban, the various Pakistani militant factions and al-Qaeda as part of one nebulous mass of "terrorists."
It is indisputable, however, that the poorly-guarded border between Pakistan and Afghanistan has an almost constant stream of militant traffic and most of the groups operating on both sides of the border. This traffic has no doubt increased as violence on both sides of the border continues to stream out of control.
Last 5 posts by Jason Ditz