In late September, the Pakistani government promised to block a threatened American attack against the Balochistan Province's capital city of Quetta and Interior Minister Rehman Malik insisted the Quetta Shura, America's ostensible reason for the attack, didn't even exist.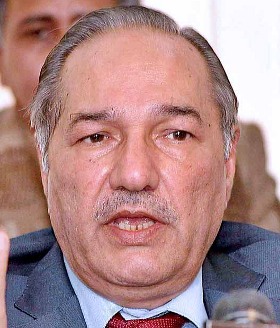 Defense Minister Mukhtar
Fast forward two and a half months and Defense Minister Ahmad Mukhtar bragged about on-going security forces operations against the very same Quetta Shura, insisting that they have been damaged to the point they are no longer a threat.
The Quetta Shura was the supposed organization made up of the leadership of the Afghan Taliban, which is accused of directing much of the ongoing insurgency in Afghanistan from the Baloch city.
Yet despite Minister Mukhtar's claims, there have been no reports of any significant security operations going on in Quetta in the past several months. It seems hard to imagine the government, so busy with its South Waziristan offensive, managed to conduct massive operations against such a highly secretive organization in one of the nation's largest cities without somebody noticing before today's announcement.
Last 5 posts by Jason Ditz