Details of the Tehreek-e Taliban Pakistan (TTP) attack on the Parade Lane Mosque in Rawalpindi's heavily guarded Red Zone continue to emerge, and far from a random attack on worshipers the attackers seem to have been targeting specific active and retired members of the Pakistani Army.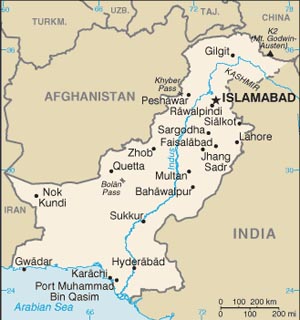 Two of the nation's two-star generals were among the slain, as well as an influential colonel. Retired General Mohammad Yousuf, the nation's former Vice Chief of Staff, was also seriously wounded.
The attack killed a total of 40 people and injured some 83 others, and the bulk of the casualties appear to be Pakistani soldiers attending Friday prayers. The gunmen are said to have singled out top military members in the crowd and executed them first, before lobbing hand grenades and opening fire on the assembled worshipers.
It was the latest in a string of high profile attacks against military members, both on base and around Rawalpindi, since the attack of the TTP-controlled South Waziristan Agency. Though the offensive was said to have flushed the TTP out of the area, it netted no TTP leaders and today's attack suggests that the group's ability to launch high profile attacks has not been degraded.
Last 5 posts by Jason Ditz