Yet another rub of the Obama Administration's July 2011 handover strategy, according to Defense Secretary Robert Gates, is that the military may decide to bypass the Karzai government entirely and hand over control to assorted regions of the country to preferred local leaders.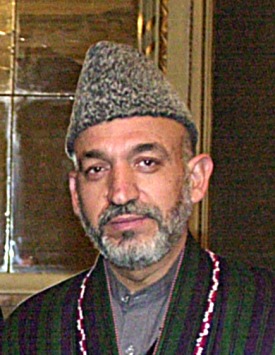 The comments seem to be in stark contrast to President Obama's Tuesday speech, in which he defended President Hamid Karzai's legitimacy and vowed US backing for the national government.
It is clear, however, that the administration does not trust the corrupt Karzai government nearly as much as it claims to. Officials have repeatedly, but quietly, spoken of the administration's intention to "bypass" Karzai as much as possible.
President Karzai spoke hopefully of the US prospect for beginning to withdraw from the nation in 2011. He may however find that by 2011 being the president of Afghanistan means next to nothing in terms of power.
Last 5 posts by Jason Ditz