During a spirited press conference designed to defend President Obama's Afghan escalation, White House Press Secretary Robert Gibbs dismissed concerns about the growing unpopularity of the war among the American public, claiming that the war would continue and that if the president followed popular opinion the war would already be over and the economy would be in tatters.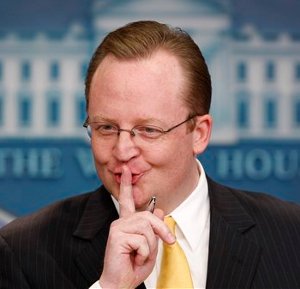 Robert Gibbs
Gibbs seemed to grow increasingly uncomfortable with the questioning of the Afghan War, mocking Donald Rumsfeld and making repeated references to 9/11.
When pressed by Helen Thomas about how the plans to have a more direct say in day to day operations of Afghanistan melded with America's official "respect" for Afghanistan's sovereignty, Gibbs became increasingly agitated and insisted that not only had Congress approved of the invasion in September 2001, but that he didn't think President Karzai would mind.
Gibbs also took issue with Defense Secretary Robert Gates' claims that the July 2011 date for beginning the drawdown was merely an estimate, insisting that it was etched in stone.
Last 5 posts by Jason Ditz