Mullah Omar, the former ruler of Afghanistan and current leader of the Taliban insurgency, rejected Afghan President Hamid Karzai's offer of talks in a statement issued today, urging all Afghans to break off ties with Karzai's "stooge" administration.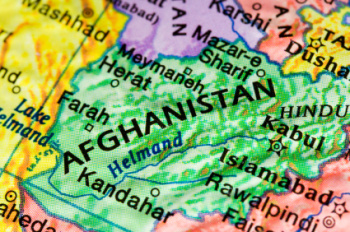 Omar's statement was released in three languages: English, Pashto and Dari, and accuses the US of seeking to force a "surrender under the pretext of the negotiation."
It also notes that foreign troops are increasingly losing the war and predicts that "the invaders are about to escape." The White House has said they don't intend to be in Afghanistan past 2017.
The exact location of Mullah Omar is not certain, but officials have recently speculated that he is in Karachi, Pakistan. His notorious reclusiveness even when he was a head of state has made it all the easier for him to hide as an insurgent leader, as alleged photographs of him are all hotly disputed and there isn't even an agreed upon consensus of what he looks like.
Last 5 posts by Jason Ditz