In footage broadcast today on al-Jazeera, members of the Taliban insurgency
in Afghanistan were shown handling weapons and ammunition, including mines, which bore US insignias on them.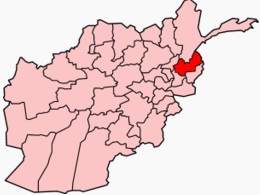 The Taliban reportedly acquired the weapons from US bases attacked in October in the remote Nuristan Province and the footage was apparently taken in this region, which the US has largely abandoned.
NATO spokesmen confirmed that the equipment shown appeared to be American, but said they had no idea where the Taliban could've gotten them. The US insists that forces took all the equipment with them when they abandoned the bases.
Nuristan's provincial police chief disagreed, however, saying that the US had definitely left ammunition at the base. NATO says it has no intention of conducting any investigation over the footage, though this may well change if American anti-personnel mines start showing up in insurgent attacks.
Last 5 posts by Jason Ditz