Azam Tariq, a spokesman for the Tehreek-e Taliban Pakistan (TTP) told the media today that his group is making a series of "tactical retreats" inside South Waziristan, and is attempting to avoid large scale engagements until the first heavy snowfall of the year, likely in the next few weeks, effectively ends it.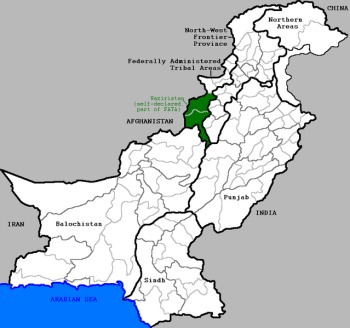 The South Waziristan Agency, as with much of the Federally Administered Tribal Areas (FATA) has very little infrastructure and shuts down pretty much entirely during the winter.
The spokesman did however deny the Pakistani military's claims of militants killed and insisted that they had in fact killed "over a thousand" Pakistani soldiers. With journalists barred from South Waziristan it is impossible to tell which, if either, is an accurate portrayal of the situation.
Tariq became the chief spokesman for the TTP in August, when the group's previous spokesman, Maulvi Omar, was captured by the military.
Last 5 posts by Jason Ditz