Pakistani Interior Minister Rehman Malik today claimed that the government has "solid evidence" that the Indian government has been funding Taliban forces along the Afghan border as well as in Balochistan.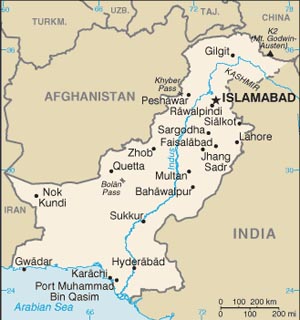 Malik invited his Indian counterpart to visit Islamabad to verify the information. He also claimed the Pakistani government had warned India of a threat to Mumbai in July 2008, and that it was India's fault if they weren't able to prevent the November attack.
India insisted the claims were baseless, but they show once again that relations between the two nations remain strained. Indian officials also put border security on high alert today, citing plots from Pakistani militants.
Indian officials have recently also been complaining that the Pakistani government is diverting much of the military aid it receives from the US to strengthening its forces along the India border. The US has attached new curbs on aid to Pakistan designed to remedy the complaints.
Last 5 posts by Jason Ditz