At least 25 people were killed and dozens injured in a pair of bombings in Pakistan, just the latest in a long string of attacks this month.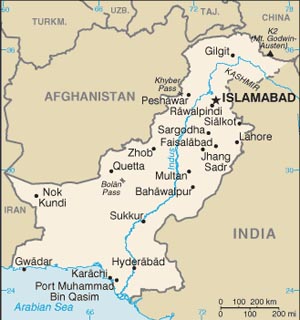 17 were killed in a remote control bombing against a bus full of wedding celebrants in Mohmand Agency. Officials speculated that the bomb may have been intended for a different target.
But perhaps the scarier attack came against the Kamrah Aeronautical Complex, a major Pakistani Air Force facility which has long been rumored as a potential site for Pakistan's nuclear arsenal (though Pakistan's military staunchly denies this). A suicide bomber hit a checkpoint, killing at least eight and injuring 15 others.
The heavily guarded research and maintanance facility was likely attacked by "the Taliban," according to police. This isn't a particularly helpful distinction, however, as the term is included in the name of literally dozens of distinct and independent Pashtun organizations both in Pakistan and Afghanistan.