Egyptian Foreign Minister Ahmed Abdul Gheit announced today that the Hamas and Fatah factions agreed to hold a reconciliation conference in Cairo later this month and sign a deal effectively ending the split between them. The two sides will meet on October 25, and sign a pact on the 26th.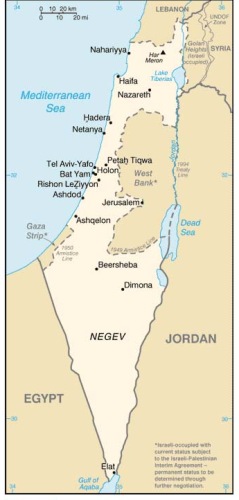 The two sides have had a long-standing rocky relationship, and effectively split in early 2006 when Hamas swept parliamentary elections, supplanting the long-dominant Fatah faction. The two struggled over power for over a year until the split turned violent, with Hamas seizing the Gaza Strip and Fatah retaining control of the West Bank.
The reconciliation will likely complicate the Israeli peace talks, as the US and Israel have decided to embrace Fatah since the split, while refusing to have anything to do with Hamas.
The announcement came as something of a surprise, as Hamas had only yesterday angrily condemned Fatah leader Mahmoud Abbas. Abbas had agreed to stall a report on war crimes during the January Israeli invasion of the Gaza Strip.
Last 5 posts by Jason Ditz