A day after election monitors said that over a million of his votes in last month's election were suspect, Afghan President Hamid Karzai continues to insist that there was no serious problem with fraud in the vote.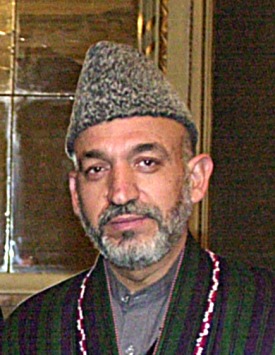 Karzai conceded that there were 'problems and sensitivities" in the vote, but that they were no different than what had happened in any other election. He did however say that some election officials were "partial" to seeing him reelected and had perhaps acted overzealously.
He insisted the he had only seen evidence that around 1,200 ballots were faked, which would be well less than one tenth of one percent of the level of fraud monitors have pointed to. He insisted that reports of widespread fraud had been "overblown" by the media.
The "final" count announced yesterday by the Karzai-appointed Independent Election Commission (IEC) showed Karzai leading Abdullah Abdullah 54.6% to 27.7%. Karzai will need to maintain at least 50% of the vote to avoid a run-off, but says he will not declare victory until the fraud investigation is complete.
Last 5 posts by Jason Ditz