Following Friday's reports that three US tourists were arrested after apparently straying across the border from Iraqi Kurdistan into neighboring Iran, Secretary of State Hillary Clinton has demanded that the Iranian government "return them as quickly as possible."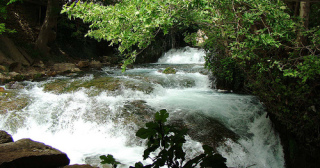 The State Department says that they had the Swiss Ambassador to Iran meet with Foreign Ministry officials, who said they had no direct knowledge of what appears to be a fairly minor case, but promised to make inquiries into the matter.
Adding a touch of drama to the case were reports from Iran's state media that Iraqi police colonel Anwar Haj Omar had said that the three were "CIA operatives." Col. Omar has since denied making any such statement, though he did not appear to discount the possibility and merely said that the case was proceding on its "natural course."
The three hikers were visiting the popular tourist destination of Ahmed Awa, and evidently strayed across the border despite being warned by police that they were getting dangerously close. The border is not well marked in the mountainous area.
Last 5 posts by Jason Ditz