The US Army Center for Health Promotion and Preventive Medicine issued a report today regarding its investigations of multiple homicides at Fort Carson, Colorado, Eight homicides were committed by six soldiers in 12 months in the area.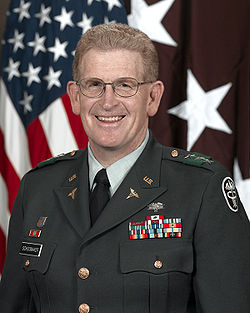 Army Surgeon General Eric Schoomaker
The report found that those responsible had been involved in heavy combat and pointed to combat exposure as a strong risk factor for violent criminal behavior after the war. It was one of many risk factors, but certainly a noteworthy one.
Moreover, the report details the difficulties soldiers in the units investigated found in getting treatment for psychological issues after facing combat. Many of the soldiers were ridiculed for seeking help and the ones that did complained of overmedication.
The Army sought to deny that the report proved that combat stress actually caused the homicides, however. Army surgeon general Eric Schoomaker discussed the report at length, insisting it was "in many respects preliminary," and taking to task the soldiers in question for failing to try harder to seek help.
Last 5 posts by Jason Ditz