Iraqi Army Chief of Staff General Babaker B. Shawkat Zebari is typical of most Iraqi and US officials lately, with a seemingly endless wellspring of optimism in the wake of rising violence. He, like everyone else, is predicting a continual decline in violence going forward.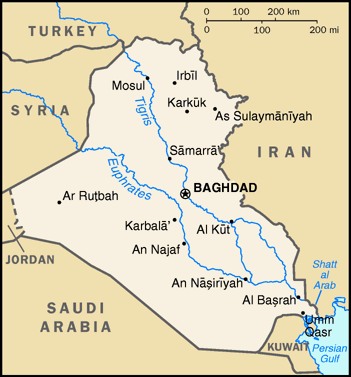 But in a sobering reminder that the war is truly far form over, however, Gen. Zebari says that the attacks will continue for "a year or two or three." He also says that to continue to face terrorism, the army "needs intelligence, fast communication and people's support."
The rising violence has coincided with the US pullback from Iraqi cities. But with both the US and Iraqi governments trying to use that pullback as evidence of some sort of genuine progress in the seemingly endless war, the Iraqi forces have so far been reluctant to call for US help in the urban areas.
That is not to say that cities have been any more quiet in the past two weeks since the US has left. Indeed, a single 48 hour span last week saw nearly 90 killed and hundreds of civilians wounded in a string of bombings across the nation. Sadly, everyone seems to agree Iraqis have plenty more bombings to look forward to over the next few years.
Last 5 posts by Jason Ditz