Israeli Prime Minister Benjamin Netanyahu's grudging acceptance for the principle of a two-state solution is not sitting well with members of his Likud Party, who today issued a letter demanding that he abandon the notion of a Palestinian state and continue to expand settlements in the West Bank.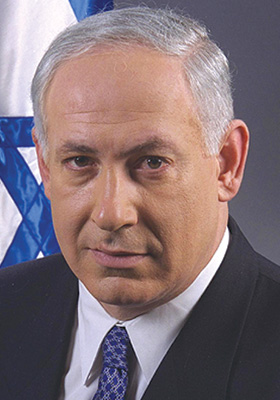 The letter cautioned that Likud members "Cannot support a two state solution on principle," adding that a Palestinian state was "neither possible, nor proper, due to the moral right of the Jewish people to the land." It also accused Netanyahu of "defrauding" voters by campaigning on a platform of settlement growth and against peace talks.
The right-wing coalition, which took office in April, seemed set to continue on the path its major members campaigned on, but growing pressure from the Obama Administration has forced them to at least accept the notion of peace talks and the possibility of a Palestinian state.
Ultimately however, it seems unlikely that the Netanyahu government will make any more than a token effort to move forward on the peace track. His narrow majority will simply never support a Palestinian state, and with a Foreign Minister who is declaring that he doesn't even feel its appropriate to meet with US officials about the idea there is no real chance of progress.
Last 5 posts by Jason Ditz