According to former US Congresswoman and 2008 Green Party Presidential Candidate Cynthia McKinney, she and the other passengers aboard an aid ship captured by the Israeli Navy off the coast of the Gaza Strip remain in an Israeli prison. A spokesman for the Israeli embassy says that McKinney and the others will likely be released by Sunday, but complained that McKinney "is not cooperating with the authorities." Israel is reportedly demanded that McKinney sign a document admitting to illegally entering Israeli territory.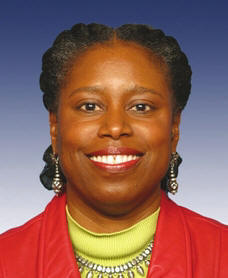 Former Congresswoman Cynthia McKinney
The ship was captured Tuesday by the Israeli Navy, the humanitarian aid seized and the activists aboard taken to Israel, where they are being held by immigration officials pending deportation. The ship was attempting to circumvent a naval blockade of the strip, which is facing shortages of medicine and other key humanitarian goods.
UN human rights investigator Richard Falk today criticized the Israeli action as unlawful, noting that it made no sense for the military to capture people, force them into Israel, then charge them with "illegal entry" even though they never had any intention of going there. The Israeli government condemned Falk for his criticism, and insisted that the ship was engaged in anti-Israel propaganda.
Members of Britain's consulate in Israel have visited detainees from that nation, while the Irish Foreign Ministry has demanded the release of the activists who hold Irish citizenship. So far the US has declined to publicly comment on the detention of Americans, including McKinney, by the Israeli government and appears to have made no effort to secure their release.