Experts and military contractors say that the Obama Administration's quest to build more and more coalitions across the world is going to mean boom times for the arms export industry, even as the world's economy faces a crippling recession.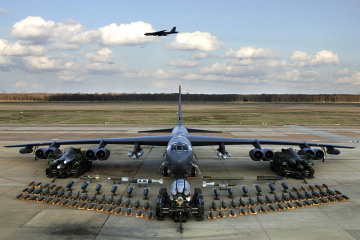 A Boeing executive predicted that the Obama Administration would allow exports of even more advanced US weaponry than his predecessor George W. Bush did. "I think that all bodes well for our allies and the discussions that would take place on things they'd like to have," the official said.
Despite the struggling world economy, many nations have an eye toward modernizing their militaries, and with the Obama Administration shifting its military budgets out of some of the more expensive projects, US contractors are looking for ways to pad their bottom lines.
The United States is by far the world's larger exporter of weapons, and that trend looks to continue under President Obama. It has, however, normally restricted the sales of its most advanced technology to a select few nations. If this changes, the lead could become even more pronounced.
Last 5 posts by Jason Ditz