Shukri Abu Baker and Ghassan Elashi, the founders of the Holy Land Foundation, were each sentenced to 65 years in prison on charges of supporting a terrorist organization. The Holy Land Foundation, before 9/11 the largest Muslim charity organization in the United States, funded schools and other programs which the US alleges were controlled by Hamas.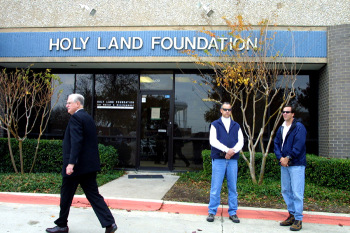 The group was shut down by the Bush Administration in December of 2001 over the funding, and a long protracted legal battle has ensued. It has never been alleged that the foundation directly funded any terrorist activities, but it sent $12.4 million to various Palestinian charities with apparent ties to Hamas.
Abu Baker told the judge today that "I did it because I cared, not at the behest of Hamas." Prosecutors claimed that by providing humanitarian aid to the charities in question the group allowed Hamas to divert other funds to militant activities.
Yet supporters of the group claim that the entire trial was a by-product of anti-Muslim sentiment in the wake of 9/11. The Treasury Department conceded that the money it raised went to worthy causes, but still declared the group a "Specially Designated Global Terrorist" on the basis of its charity funding.
Last 5 posts by Jason Ditz