Continuing his three day visit to Israel today, US envoy George Mitchell declared that "a two-state solution is the only solution," presenting the Obama Administration's position on the stalled Israeli-Palestinian peace talks in stark contrast with that of the fledgling administration of Israeli Prime Minister Benjamin Netanyahu.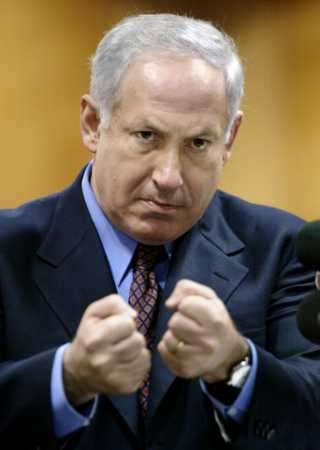 Only yesterday, Netanyahu and other top officials informed Mitchell that their government does not support a two-state solution, and added that acceptance by the Palestinians that Israel was to remain a "Jewish state" was a precondition for holding any future talks. The hard-line against peace talks was in keeping with previous comments by Israeli Foreign Minister Avigdor Lieberman.
Mitchell also declared that "this conflict has gone on far too long, and the people of this region should no longer have to wait for the just peace that guarantees security for all." He also said the Arab peace initiative, which offers normalized ties between Israel and all Arab states in return for a withdrawal to its 1967 borders and the creation of a Palestinian state should be a part of the US peace push.
Already stalled by Israel's invasion of the Gaza Strip, the peace process has collapsed since the February election and the ascent to power of the Netanyahu-led rightist government. Though Netanyahu has vowed to seek a "full peace" with the Muslim world, his calls for preconditions and the bellicose rhetoric of his foreign minister have left Israel even more at odds with its neighbors.
Last 5 posts by Jason Ditz