The US military judge presiding over the Guantanamo prosecution of five alleged conspirators in the September 11 attacks has ruled in favor of a request from government prosecutors to treat as classified and inadmissible any information about the defendant's experiences as detainees.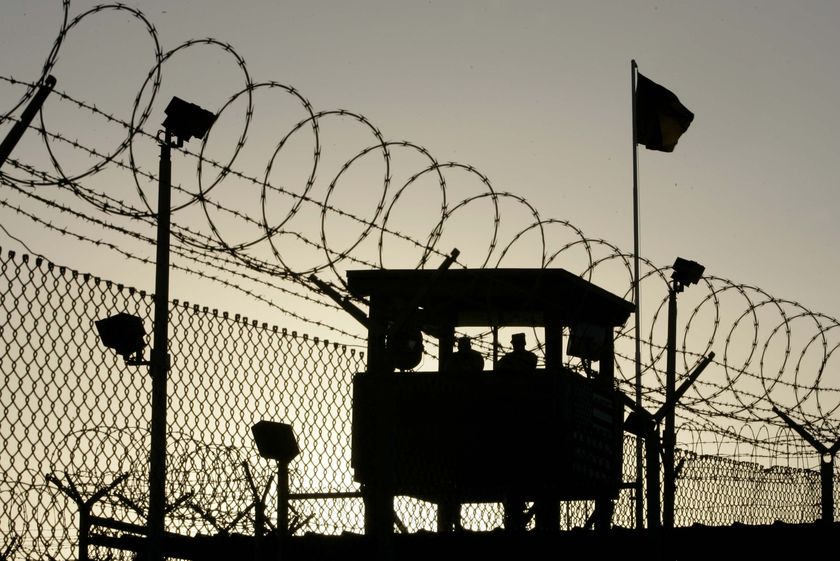 The defendants in the 9/11 case, including the alleged mastermind Khalid Sheikh Mohammed and four other Pakistani, Yemeni and Saudi captives, face charges that could lead to the death penalty.
But the judge, US Army Col. James Pohl, ruled on December 6 that the defendants are prohibited from disclosing in court anything about their time in the secret CIA detention, rendition and interrogation program, including the torture they were subjected to.
"We are profoundly disappointed by the military judge's decision, which doesn't even address the serious First Amendment issues at stake here," said Hina Shamsi, a director at the American Civil Liberties Union.
"The government wanted to ensure that the American public would never hear the defendants' accounts of illegal CIA torture, rendition, and detention," she said in a statement. "The military judge has gone along with that shameful plan."
Ms. Shamsi said the ACLU would attempt to appeal the ruling.
"For now, the most important terrorism trial of our time will be organized around judicially approved censorship of the defendants' own thoughts, experiences, and memories of CIA torture," she said. "The decision undermines the government's claim that the military commission system is transparent."
Last 5 posts by John Glaser