Bradley Manning's pre-trial hearing is now focused on determining whether the abusive conditions of his 2010 imprisonment at a base in Virginia amounted to illegal pretrial punishment, possibly warranting dismissal of the case.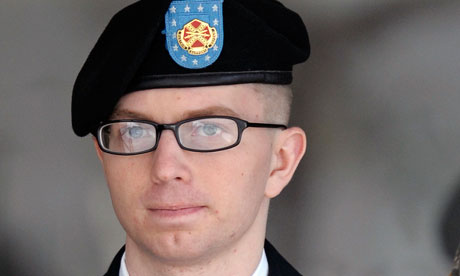 Manning, accused of leaking hundreds of thousands of classified documents to WikiLeaks, was subjected to forced nudity, psychological abuse, and solitary confinement at least 23 hours a day during this part of his confinement.
James Averhart, former US Marine Corps commander argued with Manning's defense lawyer David Coombs over the meaning of an army regulation for prisoners.
The initial justification for Manning's treatment was that he was at risk of committing suicide, therefore, for example, his clothes had to be stripped in order to prevent him from using them to hurt himself.
But Manning's lawyers argue he was kept under these conditions beyond when he was deemed at risk for suicide. The army regulation states: "When prisoners are no longer considered to be suicide risks by a medical officer, they shall be returned to appropriate quarters."
Averhart argued he had discretion, and the regulation doesn't specify how soon "they shall be returned to appropriate quarters."
But Manning's lawyers, who aim to get the charges dropped because of his treatment, say the abusive conditions were designed to break, not protect, the young soldier.
Last 5 posts by John Glaser