UK Prime Minister David Cameron says he would support offering Syrian President Bashar al-Assad safe passage out of Syria if it meant he would step down.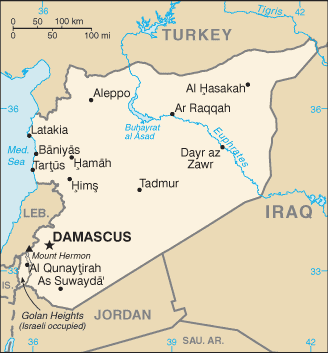 Many leaders in the US and its top allies have so far refrained from talking about offering Assad safe passage. Politically, it is seen as a weak posture that proposes safe haven for a dictator with blood on his hands.
Cameron said the international community should consider anything "to get that man out of the country," adding that "if he wants to leave…that could be arranged."
The status of the Syrian conflict is essentially that it is a bloody stalemate between the remaining Assad regime and the armed rebel opposition, supported primarily by the US, Saudi Arabia, Qatar, and Turkey.
Riyad Hijab, Syria's recently defected prime minister, told the Daily Telegraph that despite telling Assad "he needed to find a political solution to the crisis," he "categorically refused."
"Bashar really thinks that he can settle this militarily," Hijab said.
This calculation, if true, is probably based in part on the understanding that unless he retains power and quells the rebellion, he will either be killed or face trial at the International Criminal Court at The Hague.
In fact, Amnesty International responded to Cameron saying that Assad would only agree to a safe passage deal if he was granted immunity.
"David Cameron should be supporting efforts to ensure that [Assad] faces justice, ideally at the International Criminal Court at The Hague," Amnesty said in a statement.
Last 5 posts by John Glaser