A veteran Chinese diplomat warned on Tuesday that the United States is using Japan as a strategic tool in its military surge in Asia-Pacific aimed at containing China it is heightening tensions between China and Japan.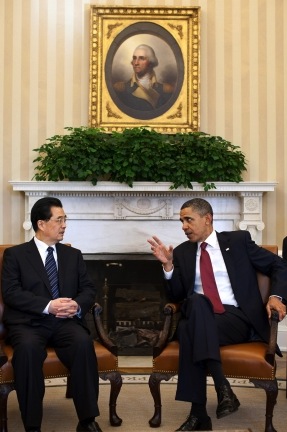 "The retired diplomat, Chen Jian, who served as an under secretary general of the United Nations and as China's ambassador to Japan," reports The New York Times, criticized Washington for fomenting conflict in Asia over conflicting territorial claims over various islands and sea lanes instead of pressing for diplomacy.
Some in China and Japan see the issue of the islands "as a time bomb planted by the U.S. between China and Japan," he said. "That time bomb is now exploding or about to explode."
The Sino-Japanese conflict built up last month over the disputed islands in the East China Sea known as the Diaoyu by China and the Senkaku by Japan.
The US role in this and various other Asian territorial disputes is not one of a neutral player trying to avoid escalation. Rather, the US has pursued an aggressive posture of expanding military assets in the region and teaming up with all of China's neighboring rivals to side with them on territorial issues in a nationalistic scheme to block China's rise as a world power.
"There is a danger of China and Japan having a military conflict," Yan Xuetong, one of China's most influential foreign policy strategists told the Telegraph. "One country must make a concession. But I do not see Japan making concessions. I do not see either side making concessions."
Mr. Chen accused the US of encouraging a hard-line, militaristic response by Japan. "The U.S. is urging Japan to play a greater role in the region in security terms, not just in economic terms," he said.
Underlying the dispute are two key factors: (1) Washington has reiterated its commitment to its mutual defense treaty with Japan, insisting that it will become involved militarily in the event of an outbreak of conflict; (2) Washington sees China as a rising power and increasing regional influence and is willing to crush that ascent to maintain its own global dominance.