The US Army hired private firms to improve the public image of a processor meant to detect buried explosives used by soldiers in Afghanistan who have widely criticized its working capabilities.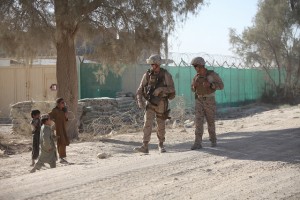 An internal company email obtained by The Washington Times states that the contractor, BRTRC,  will try to improve the image of the poorly performing anti-IED processor, which soldiers and Congress have criticized harshly.
The Army denied the contractor was hired as a public relations stunt for a device that endangers US soldiers. "It would be incorrect to say the purpose of the contract is to 'promote' DCGS," the Army statement said.
Rep. Duncan Hunter (R-CA), has claims the Army has tried to keep alternative devices that work better from the troops in order to protect the continued funding of the defense corporation that builds the faulty ones.
"The decision to hire a strategic communications professional to manage a single program because it's receiving unwanted attention is a serious misuse of tax dollars," said Mr. Hunter. "And it shows that there isn't any real interest in fixing the problem of why soldiers in Afghanistan aren't getting resources they are urgently requesting."
Last 5 posts by John Glaser