The White House has rejected a request by Israeli Prime Minister Benjamin Netanyahu to meet President Barak Obama in the United States later this month, in what has to be the biggest snub yet in a tense relationship between the two leaders.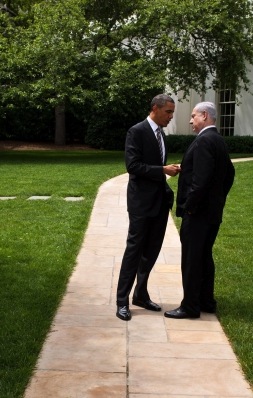 According to an Israeli official, Netanyahu had asked to meet with Obama when he visits the United Nations in New York this month and "the White House has got back to us and said it appears a meeting is not possible. It said that the president's schedule will not permit that."
The news follows recent comments by the Prime Minister that the Obama administration had no moral right to block an Israeli military strike on Iran, despite the fact that nearly everyone except the messianic war-monger Netanyahu believes there is no imminent threat of an Iranian nuclear weapon and that such a preventive war would be entirely discretionary.
The White House denied it had anything to do with a snub, claiming the declined request was purely about scheduling.
The Obama administration has been clear in recent weeks that the US will not back an Israeli strike on Iran, preferring instead to negotiate and impose harsh economic sanctions. Most Israeli officials, up to and including Defense Minister Ehud Barak, seem to have given in to this position, but Netanyahu seems to have gone rogue in a lonely rhetorical battle to condemn the US position.
Last 5 posts by John Glaser