Iraq executed 21 people convicted of terrorism charges on Tuesday, including three women, according to an Iraqi spokesman for the Justice Ministry.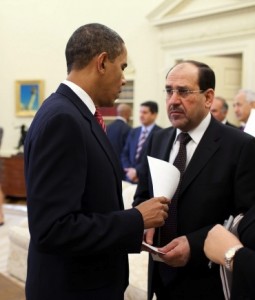 The appalling number of state executions in a single day is just one illustration of the wreck the United States left in Iraq after more than 8 years of invasion, military occupation, and nation building.
The news comes as just finished delivering to the Iraqi government the last 140 tanks promised as part of a military-to-military support and training program, which followed a batch of F-16 fighter jets. The Baghdad government, headed by Prime Minister Nouri al-Maliki, has become increasingly authoritarian while continuing to receive extraordinary support from Washington.
Amnesty International in June condemned the Iraqi state's penchant for the death penalty, calling it "alarming." About 200 more executions are planned for the near future.
According to Ayad Allawi, the secular Shi'ite leader of the opposition Iraqiya bloc in parliament, Maliki's security forces have detained and brutally tortured more than 1,000 political opponents in secret prisons and denied them access to legal counsel.
US support for dictatorship and human rights abuses in Iraq is expected to continue, aimed at increasing Washington's influence in the Middle East, following a fiasco war that inadvertently provided Iran with a new Shiite ally in neighboring Iraq.
Last 5 posts by John Glaser