A 42-year-old woman in Gaza is in critical condition after being shot on Wednesday by Israeli troops near the border, in an apparrently unprovoked shooting.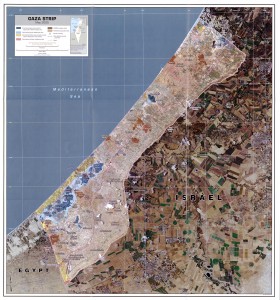 "She was shot by several bullets, one of which hit her in the chest," said Ashraf al-Qudra, spokesman for the Hamas-run ministry of health. "She is in critical condition."
Little cross border attacks like this are all too common, but rarely are Israeli soldiers punished. An Israeli military source told AFP that IDF troops fired warning shots into the air in the area during the early morning, but were not aware that anyone was hit.
Warnings shots in response to what was not addressed, raising questions about whether or not this was just routine, unprovoked firing meant to terrorize the people of Gaza, which has been known to happen in the past.
Following the Israeli withdrawal of Gaza in 2005, Israel established an unofficial security "buffer zone" – the exact dimensions of which are not known – and it is frequently enforced with live fire. Up to 34 such shootings occurred in June and 10 in July, according to the Palestinian Center for Human Rights (PCHR), killing 11 people over both months.
"Approximately 27,000 dunums," according to PCHR, "35% of the Gaza Strip's agricultural land can only be accessed under high personal risk, as Israeli attacks may result in injury or death of civilians"
An Israeli soldier implicated in the killing of two Gaza women carrying a white flag during the Israeli war offensive on Gaza in late 2009-early 2010 was sentenced to just 45 days in jail after trial in a military court. His charges had been reduced from manslaughter to using a weapon illegally after a plea bargain.
Last 5 posts by John Glaser