Syrian rebels burned and looted dozens of Turkish trucks transporting goods into Syria, according to the drivers, after they captured another border post from government troops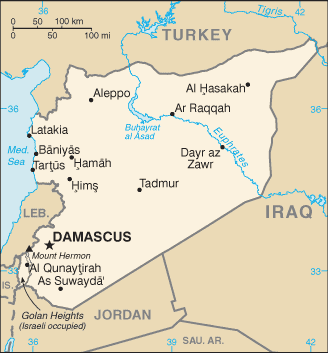 "We barely escaped when the rebel fighters took full control of the Bab al-Hawa border post in Syria," Hasan Abbasoglu told AFP as he retrieved his vehicle from Syria after the looting on the highway. His truck hadn't been burned, but he paid $700 in bribes to get it back.
"I've been exporting carpets via the Syrian border crossing for seven years," he told AFP. "But this time we narrowly escaped with our lives."
"All of our trucks were burned," another trader, Ali Cengiz, said. "The rebel fighters destroyed our trucks during the clashes."
The ransacking of the trucks is the latest news of rebel crimes. On Thursday, rebel groups seized military outposts along the Iraq border and, according to Iraqi witnesses, executed the Syrian troops, detaining the lieutenant colonel and proceeding to cut off his arms and legs.
As rebel gains increased over the past week, concerns have risen again about their disorganized nature. They continue to receive support from the US and its allies, but most of the Syrian population as well as foreign powers are concerned about the potentially Islamists character of any leadership trying to replace Assad.
Last 5 posts by John Glaser