Russia accused the countries supporting the Syrian rebel militias of inciting further violence following a bomb attack in Damascus that killed three top security officials, including Defense Minister Gen. Daoud Rajha and Asef Shawkat, the deputy military chief of staff and President Bashar Assad's brother-in-law.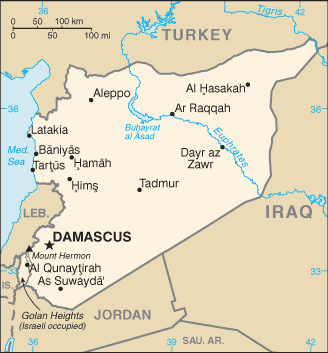 Wednesday's violence prompted Western leaders to reiterate the ongoing violence and to claim that Bashar al-Assad's time has come. Secretary of Defense Leon Panetta said in a Pentagon news conference that Syrian violence is "rapidly spinning out of control."
Russian officials, who have firmly opposed Western military intervention against the Assad regime, emphasized what experts have been warning about for months. "Instead of calming the opposition down, some of our partners are inciting it to go on," said Sergey Lavrov, the Russian foreign minister.
Incidentally, British Defense Minister Philip Hammond seemed to agree with Lavrov, during the same news conference with Panetta. He said, "I think what we're seeing is an opposition which is emboldened, clearly an opposition with access increasingly to weaponry."
Washington is actively supporting the rebel militias with arms and resources, despite the fact that they have deep ties to al-Qaeda. The pressure to unseat Assad comes with no concern for the potential boost Sunni extremists will get in his wake.
UN rights chief Navi Pillay last month condemned the continued flow of weapons from foreign powers to both sides in the Syrian conflict. "The ongoing provision of arms to the Syrian government and to its opponents feeds additional violence," she said in the text of remarks made to the Security Council. "Any further militarization of the conflict must be avoided at all costs."
The United Nations Security Council postponed until Thursday a vote on a Western-backed resolution that threatens Syrian authorities with sanctions. Russia's imminent veto prompted envoy Kofi Annan to request the delay so further talks could be held.
Last 5 posts by John Glaser