WikiLeaks on Thursday began publishing a cache of emails "from Syrian political figures, ministries and associated companies, dating from August 2006 to March 2012."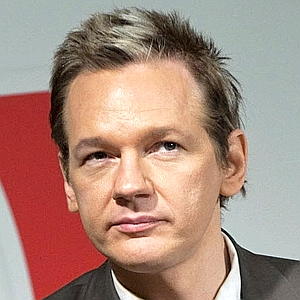 "Over the next two months," the WikiLeaks website explained, "ground-breaking stories derived from the files will appear in WikiLeaks (global), Al Akhbar (Lebanon), Al Masry Al Youm (Egypt), ARD (Germany), Associated Press (US), L'Espresso (Italy), Owni (France) and Publico.es (Spain). Other publications will announce themselves closer to their publishing date."
WikiLeaks founder Julian Assange said, "The material is embarrassing to Syria, but it is also embarrassing to Syria's opponents. It helps us not merely to criticise one group or another, but to understand their interests, actions and thoughts. It is only through understanding this conflict that we can hope to resolve it."
A number of emails between Syrian President Bashar al-Assad and close associates, including his wife, reportedly hacked by the transparency group Anonymous, were leaked a few months ago, but did not reveal much beyond the fact that Syria's rulers seem far removed from the actual conflict that has plagued the country for over a year and contributed to the death of thousands of people.
WikiLeaks has so far released only a handful of the more than two million emails it has. What they reveal is that some Western defense and intelligence corporations have attempted to evade the sanctions placed on the Syrian regime as of late.
"The first wave of released documents," according to ArsTechnia.com, "focuses on Italian networking and systems integration vendor SELEX (a subsidiary of Finmeccanica—which, coincidentally, also owns Agusta, the helicopter manufacturer tied to the development of the Chinese Z-10 attack helicopter) and Greek network integrator Intracom."
One SELEX email discusses helicopter accessories intended to be sold to the Syrian regime, and the difficulties in facing the sanctions. "Due to USA imposition to not deliver any electronic components manufacturer by them," one email says, "we have to found (sic) an alternative solution."
Foreign meddling on behalf of all sides has been instrumental in prolonging the conflict by emboldening both sides and making a political settlement more remote. While Russia and Iran continue to support the regime of Syrian President Bashar al-Assad, the US and its allies in Europe and the Persian Gulf states continue to aid and weaponize the Syrian rebels.
The support has continued even though outside powers are well aware that both sides in the conflict have committed serious atrocities and human rights abuses and despite the fact that experts have repeatedly said such policies are worsening the conflict.
Last 5 posts by John Glaser