The Obama administration is considering launching secret US commando raids into Pakistan to hunt down terrorist groups inside the country, US officials told the Associated Press.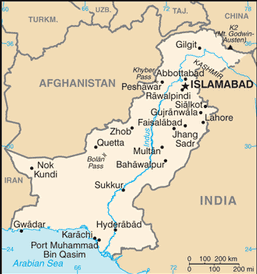 US officials said the idea comes up every couple of months, but is consistently rejected because the White House doesn't think the diplomatic blowback from Islamabad would be worth the chance of attacking the Haqqani network.
And blowback from Pakistan should surely be expected if such a covert escalation of US night raids did occur. Washington's gripe is that militants in Pakistan are finding safe haven in between cross border attacks on US forces in Afghanistan.
But the US shouldn't be in Afghanistan to begin with. And the Pakistani gripe is much heavier. The US drone strikes, the espionage and infiltration, and the killing of 24 Pakistani soldiers have all contributed to the growing wrangle between Washington and Islamabad.
Islamabad has repeatedly called for these transgressions to stop, but the Obama administration has continued them unabated.
UN human rights chief Navi Pillay recently met with Pakistani Prime Minister Yousaf Raza Gilani who claimed that the U.S. drone war violates human rights and Pakistani sovereignty. Pillay then immediately called for a UN investigation into civilian casualties in the U.S. drone war.
Now, UN special rapporteur on extrajudicial, summary or arbitrary executions Christof Heyns, is in the beginning stages of investigating the US drone war, demanding the Obama administration explain the legal justification for it and suggesting some of them may have already constituted war crimes. Washington has not yet responded.
Last 5 posts by John Glaser