The No. 2 U.S. commander in Afghanistan agrees with his superior officers that 68,000 U.S. troops will remain in Afghanistan going into next year.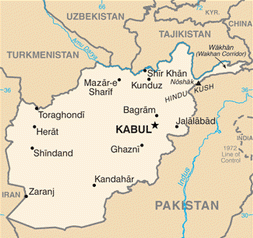 Lt. Gen. Curtis Scaparrotti says the U.S. should maintain that 68,000 troops into next year to continue combat operations against the Taliban insurgents and to continue to train Afghan troops.
The top commander in Afghanistan, Marine General John Allen has said that the U.S. will need "significant firepower" and about 68,000 going into next year, after about 23,000 are withdrawn by the end of the summer.
The generals are refusing at this point, however, to say what will happen later in 2013. "Personally, I would like to stay at 68,000 through the first part of the year," said Scaparrotti. "And then again we'll make an assessment … and we'll decide what we need going forward."
While "most" will be withdrawn by the end of 2014, the U.S. will continue the war, including conducting night raids and drone strikes into Pakistan, well beyond this 2014 date, perhaps until 2024.
The official statements are a blunt reminder after lots of talk about the end of the war that the combat role for the U.S. will continue to disrupt the war torn country of Afghanistan well beyond the supposed withdrawal date.
Last 5 posts by John Glaser