A key political opponent of Israeli Prime Minister Benjamin Netanyahu criticized his hawkish stance on Iran's nuclear program on Saturday, making the issue a central theme in the upcoming elections expected later this year.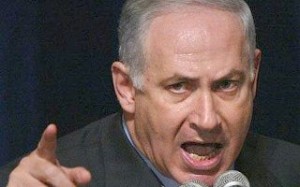 "It's a most serious mistake to turn the issue of defense against Iran into Israel's biggest problem," said Shelly Yechimovitch, leader of the Labour party, calling the Iranian issue a "problem of the entire world" and "the fact we take it upon ourselves to be the spearhead is an error."
Israeli elections are scheduled to take place in 2013, but Netanyahu's Likud party has put forth a motion to hold them in September of this year. Some have argued this is so that Netanyahu can win an early election and have the freedom to maintain hawkish policies toward Iran regardless of Israeli public opinion and at a point when Obama will be paralyzed in his own reelection campaign.
Yechimovitch is only the latest high-profile Israeli figure to criticize Netanyahu's approach to Iran. Everyone from former Mossad chief Meir Dagan, current head of the Mossad Tamir Pardo, Israel's military chief Benny Gantz, former prime minister Ehud Olmert, leader of the Kadima party Tzipi Livni, and internal security chief Yuval Diskin have come out to push back against Netanyahu. They explain that Iran is not developing nuclear weapons, that Iran doesn't present an existential threat, and that war is not the appropriate answer.
Netanyahu's apparent move to have early elections may be a sign that his reelection is in jeopardy, and that will especially be the case if his political and ideological opponents keep making his hysterical positions on Iran the central issue.
Last 5 posts by John Glaser