Iran's oil minister on Thursday warned of more cutoffs in oil sales to the European Union unless they show more flexibility toward Iran ahead of a second round of nuclear talks next month.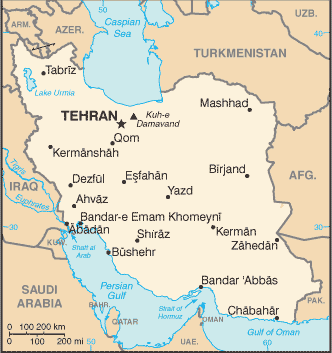 Washington had aggressively pressured the European Union states to cooperate on sweeping economic sanctions on Iran's oil sector, and Iran hit back with warnings of preempting the sanctions and cutting off exports to them completely. Economic sanctions were supposed to be a tool of leverage for the West against Iran, but Tehran is using it back on the West in kind.
Oil Minister Rostam Ghasemi said that if the EU went ahead with sanctions scheduled for July, then "we will surely cut oil to Europe."
"We are hopeful that they will lift sanctions on Iran's oil," said Ghasemi. "What we have officially cut is crude export to Britain and France. The oil sale to other countries has continued. "Gashemi urged the European states to lift the sanctions before the next round of nuclear negotiations next month, or else face further embargoes.
Last 5 posts by John Glaser