NATO Secretary-General Anders Fogh Rasmussen claimed on Wednesday that the alliances members were coming to an agreement on concrete plans for what their role in Afghanistan will be in 2015 and beyond.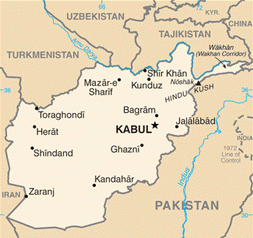 "I am very pleased that a number of allies announced today concrete financial contributions to Afghan security forces in the future," he told a news conference after a meeting of NATO allies in Brussels.
The Afghan government will completely collapse unless exorbitant Western aid constantly flows in. Indeed, President Hamid Karzai recently said the U.S. will need to pay $2 billion dollars per year to maintain a presence in the country, which will be significant, despite talk of "withdrawal."
The nation-building project in Afghanistan has been such an abject failure that former NATO Commander General Egon Ramms said this week the 2014 withdrawal will be "hardly manageable," as a logistical and security feat, but also in terms of the failure of the mission.
Last 5 posts by John Glaser