Violence continued in Syria despite a ceasefire agreement, leading to the deaths of over 100 people on all sides, according to unverified accounts of Syrian opposition activists.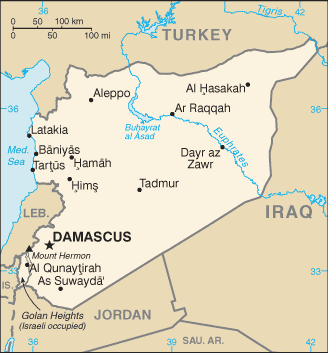 Amateur video from centers of fighting like Homs and Hama show dead bodies allegedly killed by shelling by Syrian forces and a possible mass execution of 13 people. Neighboring Turkey said Saturday that refugee arrivals from Syria have doubled since President Bashar al-Assad agreed to implement a peace plan proposed by UN envoy Kofi Annan.
That plan included not only a ceasefire – set to take place fully by April 12 – but a requirement for the Syrian military to withdraw from the cities by April 10. But the U.S. on Friday released satellite images allegedly showing Syrian forces and tanks still surrounding residential areas. According to the imagery, some forces were simply moved from one town to another.
"The regime and the Syrian people should know that we are watching. The regime cannot hide the truth," said U.S. ambassador to Syria Robert Ford.
But the Assad regime isn't the only one failing to respect a cessation of belligerent actions. While both the Britain and the U.S. and Russia have agreed to Annan's plan, all continue to flood Syria with aid and prolong the conflict. Washington has been sending aid, including communications equipment, to the rebel fighters and Moscow continues to send the Assad regime weapons and military support.
Last 5 posts by John Glaser