Syrian troops shelled insurgent areas in central and northern Syria on Saturday, as the special envoy to Syria Kofi Annan met with Russian leaders in Moscow to develop a plan to end the bloodshed in Syria.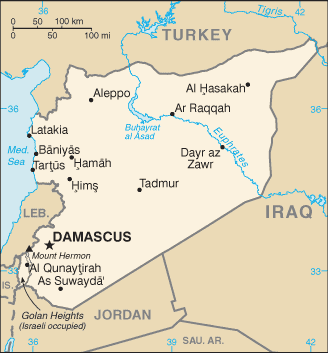 Syrian activists claimed at least 38 people, including 15 government soldiers, were killed in the clashes on Saturday. The United Nations Security Council has officially called for a ceasefire in Syria, to no avail. UN Special envoy Kofi Annan had received international support for a plan for a negotiated settlement, but all factions within Syria seem to have rejected it.
The worst of the fighting occurred in the northeastern town of Saraqeb and the central city of Homs. Syrian rebels and army defectors are significantly outgunned by the military units loyal to President Bashar al-Assad, but have adopted "hit-and-run" strikes government soldiers, lending further credence to the Assad regime's claim that the rebellion is led by terrorists.
Along with armed rebels and government troops, civilians continue to die in the seemingly intractable violence and the refugee problem is likewise growing. Outside intervention – Russian and Iranian support for the brutal Assad regime and Western support for the armed opposition – is surely emboldening both sides and prolonging a conflict that might have ended more peacefully long ago.
Last 5 posts by John Glaser