After coordinated attacks in Iraq killed at least 97 Iraqis and wounded another 348, authorities imposed a curfew in the northern-central Iraqi province of Salah al-Din.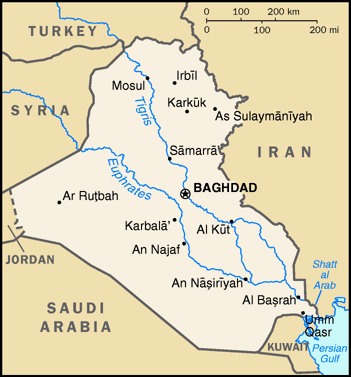 That province saw three car bombs, killing four and wounding at least 21 people. The apparently synchronized attacks took place in 19 areas across the country, in a sign of heightened sectarian strife and now an expectedly harsh government crackdown.
In Baghdad, where at least 11 separate explosions took place, an annual Arab League summit is due to be held on March 29. Ali al-Shala, an Iraqi lawmaker, claimed the attacks aimed to derail the summit, which would be the first of its kind since 1990.
"These blasts are terrorist acts designed to give the impression that Iraq is not ready to host the summit," said al-Shala, who is close to Prime Minister Nuri al-Maliki. "But these terrorist acts will not discourage Iraq from holding the summit as scheduled."
Maliki, who has essentially become a U.S. supported dictator, has reportedly spent about $450 million on preparation for the summit, including security and infrastructure. And while Arab League leaders have voiced support for the summit, not a single Arab country has officially announced its participation for the meeting.
This is partly due to ongoing sectarian violence and probably also due in part to Maliki's aggressive push to marginalize Sunni political opponents. Maliki has called for the arrest of his Sunni vice president, Tariq al-Hashemi, on trumped up charges of terrorism. Maliki has also had a falling out with his deputy, Saleh al-Mutlaq, who compared him to Saddam Hussein.
Some have said this and other acts targeting Sunnis prompted the bombings. "Al-Hashemi's recent statements questioning the integrity of the Iraqi justice system have given the green light to terrorists to carry out their dastardly acts," said the pro-Maliki parliamentarian al-Shala on Thursday.
Last 5 posts by John Glaser