Israel on Wednesday approved the construction of 695 new housing units in and around the West Bank settlement of Shiloh, north-east of Ramallah.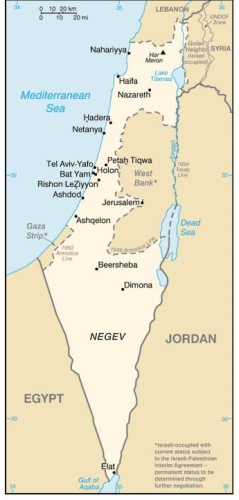 Up to 121 of the housing units already exist – 93 of them without government authorization. These Israel retroactively "legalized." The remaining 574 units have yet to be built.
The United Nations special coordinator for the Middle East peace process, Robert Serry, called the decision "deplorable and moves us further away from the goal of a two-state solution."
Settlements on Palestinian territory and the related destruction of Palestinian homes has been constantly recognized as illegal by the international community. The United Nations recently called on Israel to immediately halt the destruction of Palestinian homes in the West Bank, as it also violates international law. Israeli forces destroyed 622 Palestinian homes in the West Bank in 2011, forcibly displacing over 1,100 people, over half of them children.
"The current policy and practice of demolitions cause extensive human suffering and should end," said UN humanitarian coordinator for the occupied Palestinian territories, Maxwell Gaylard.
A recent report from the European Union warned that "if current trends are not stopped and reversed, the establishment of a viable Palestinian state within pre-1967 borders seem more remote than ever." And that, indeed, seems to be the intention.
The EU report explained how "a combination of house and farm building demolitions; a prohibitive planning regime; relentless settlement expansion; the military's separation barrier; obstacles to free movement; and denial of access to vital natural resources, including land and water, is eroding Palestinian tenure of the large tract of the West Bank on which hopes of a contiguous Palestinian state depend."