Iran will soon unveil "big new" nuclear achievements, President Mahmoud Ahmadinejad announced Saturday at a rally in Tehran, while reiterating his regime's readiness to negotiate with the West.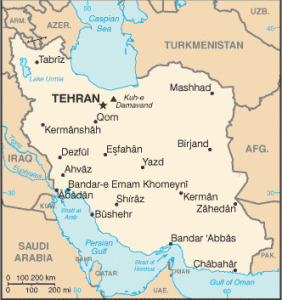 "Within the next few days the world will witness the inauguration of several big new achievements in the nuclear field," Ahmadinejad said.
Iran manufactures its own nuclear fuel rods, which provide fuel for reactors, since international sanctions prohibit them from buying them in foreign markets. In January, Iran said it had produced its first such fuel rod.
Aside from progress on fuel rods, Iran's upcoming announcement could be about its underground enrichment facility at Fordo.  Iran agreed in August that Forodow fell under IAEA safeguards and that highly enriched uranium needed to build a bomb would not be made there.
The underground enrichment site at Fordow has been inspected at least ten times since October 2009, according to Micah Zenko at the Council on Foreign Relations. In fact, all of Iran's 15 declared nuclear sites are routinely inspected by the IAEA.
"Iran is ready for talks within the framework of equality and justice," Ahmadinejad repeated on said Saturday but warned that Tehran "will never enter talks if enemies behave arrogantly." The U.S. has made no moves to negotiate with the Iranian government on nuclear issues, instead resorting to harsh economic sanctions, cyber-terrorism, covert war, and constant public threats of military action.
Last 5 posts by John Glaser