Members of the State Department-designated terrorist group known as the Mujahedeen e-Khalq (MEK) have been welcomed into a former U.S. military base in Iraq thanks to an agreement Washington pushed through with Baghdad.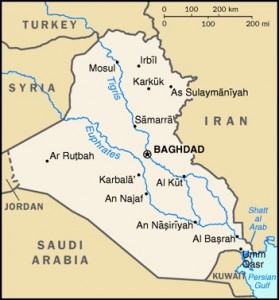 An agreement pushed by the U.S. with the Iraqi government delayed the closure of Camp Ashraf, where up to 3,200 members of the MEK have been living for years. The U.S. also got Baghdad to agree to ensure safe treatment of MEK, since the group's anti-Tehran views don't fly with the government of Iraqi Prime Minister Nouri al-Maliki.
The facility has been officially renamed Camp Hurriya (Arabic for "freedom") and the first MEK members can now go there on a temporary basis to decide whether to return to Iran or move on to a third country, if they have residency there. MEK leaders have not yet decided to move, however.
The Iranian dissident group has a history of terrorism, including being implicated in the deaths of Americans, and currently advocates the overthrow of the Iranian government, making Washington's quiet support of them rather suspect. There has been a big money push by many influential people in Washington to get them removed from the State Department's terrorist list, presumably to make them eligible for U.S. funding.
Last 5 posts by John Glaser