A lawyer for Bradley Manning, who leaked classified information to WikiLeaks, wants to question Secretary of State Hillary Clinton before the trial.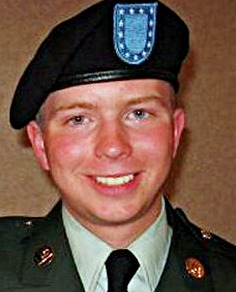 David Coombs included a request sent to Army officials that Clinton serve as a witness and be questioned for information before Manning's possible trial. A similar attempt to summon the Secretary of State failed for Manning's preliminary hearing last month.
Lt. Col. Paul Almanza, the presiding officer over Manning's Article 32 preliminary hearing, formally recommended that Manning face a general court martial over the allegations including leaking classified material and "aiding the enemy." However, the Army is still considering that recommendation and a trial has not yet been confirmed.
One of the strategies of Manning's defense lawyers is to establish that the leaks were of public value and their release id not harm U.S. interests. But another aim is to establish failings up the military chain of command, which could be why they want to question Clinton.
Last 5 posts by John Glaser