Israel has temporarily expelled from the West Bank a group of Jewish extremists suspected of carrying out violence, vandalism, and harassment on Palestinians.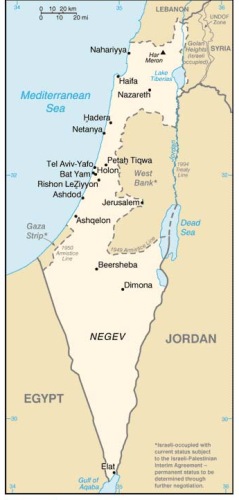 An army statement on Thursday said that an Israeli military commander in the West Bank signed "administrative removal orders" for the 12 individuals for periods ranging from three to nine months. The statement said they had been involved in "leading, directing and carrying out widespread violent and clandestine activities" against Palestinians and Israeli forces in the West Bank.
Jewish extremists have been carrying out these so-called "price tag" attacks supposedly in response to threats by the Israeli authorities to remove their illegal housing settlements in the West Bank. The attacks have included torching and desecrating Palestinian mosques, setting Palestinian cars on fire, throwing rocks, firing teargas canisters, and other types of physical violence on Palestinian men, women, and children. At least one incident included attacking Israeli army officers.
Speaker of the Israeli Knesset Reuven Rivlin in November called these attacks terrorism. "This is not a 'price' or a 'tag,' this is terror," he wrote. "These villainous criminals who harmed houses of prayer, fields, homes and property belonging to Palestinians, are Jewish, and this is Jewish terrorism that should be called nothing less."
Outrage by some Israelis and from many in the international community has led the regime of Prime Minister Benjamin Netanyahu to move to punish some of the Jewish militants. But ordering 12 settlers to spend three to nine months outside of the West Bank is not going to put a dent in the violence.
Last 5 posts by John Glaser