As many as 50,000 people protested in Moscow on Saturday against rampant electoral fraud which benefited Russian Prime Minister Vladimir Putin in recent elections.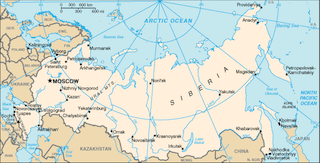 Protests also took place in 15 other cities from Russia's Pacific coast to its southwest frontier, contradicting Putin's public image, promoted by state-controlled media, as an adored and favorable leader.
In parliamentary elections last Sunday, Putin's United Party retained a majority of seats as a result of widespread vote fraud, according to local and international monitors. Presient Dmitry Medvedev conceded this week that election laws may have been violated.
This prompted sweeping protests by tens of thousands of Russians acting on long-dormant political and economic grievances. Unusually, city authorities have been granting permission for rallies of up to 30,000 people, although hundreds of people have so far been arrested.
Last 5 posts by John Glaser