A roadside bomb killed 19 civilians and injured five on Wednesday in the southern Afghan province of Helmand.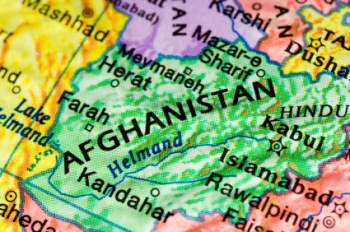 The casualties come just one day after a set of attacks on Shi'ite worshipers commemorating the Ashura holiday left almost 60 people dead. The sectarian strike, rare for Afghanistan, was carried out by the Pakistani group Lashkar-e Jhangvi (LeJ), which often targets Shi'ites in Pakistan.
Afghanistan's interior ministry blamed the attacks on "the Taliban and terrorists," but the Taliban strongly condemned the bombings as "cruel and indiscriminate," a largely political response given their likely responsibility for Wednesday's civilian casualties.
The United States and NATO are responsible for security across much of the country, and claim they are winning the war against the Taliban. But the upward trend in violence, exemplified by this latest round of deadly attacks, portends a different score.
Last 5 posts by John Glaser